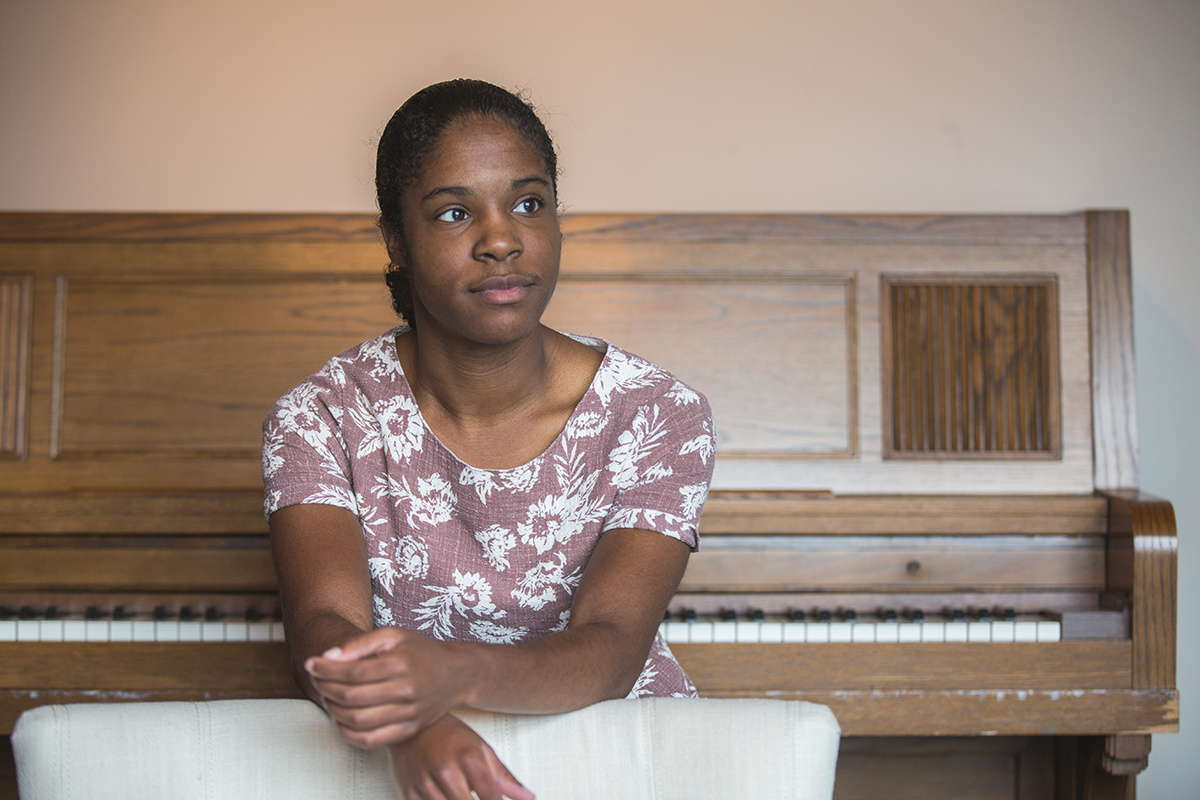 Meet Dee Dee
Inspired at a young age by artists like Dennis Jernigan, The Crabb Family, The Martins, TaRanda Greene, David Phelps, and the Gaither Vocal Band, Dee Dee realized the power of sharing the Gospel through music. A gifted vocalist and pianist, Dee Dee's unique musical style has captured the attention of congregations and audiences of young and old alike.
Along with her musical talent, Dee Dee brings an inspirational testimony of what God can do through adoption, and how God can use what seems to be a hopeless situation, and make it something beautiful.
She has opened for both regionally and nationally recognized artists including Brian Free & Assurance, Joseph Habedank, The LeFevre Quartet, Adam Crabb, The Whisnants, Tribute Quartet, Soul'd Out Quartet, Mercy's Well, and The Resurrection of Faith Tour. She has also led worship for church services, youth events and retreats. Dee Dee is excited to share her gifts with you and your church in the near future!
To hear Dee Dee's testimony click here.
Interested in inviting Dee Dee to minister during a service or event at your church? Fill out this form for more information.
To contact Dee Dee: hello@ddblankenship.com
For booking & additional info: info@ddblankenship.com or call: (417) 501-9059.